Futuro Academy es gobernada por una junta
dedicada de Directores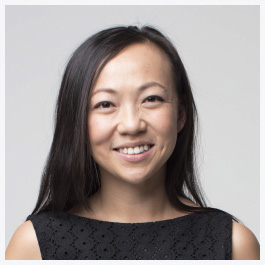 Khanh Andersen
President. Program Director, Healogics
Khanh Andersen is a Program Director with Healogics, the nation's leading wound care management company providing high-quality wound care and consulting services to over 800 hospitals across the United States. She serves as the Director for the Advanced Wound Care and Hyperbaric Center at Desert Springs Hospital Medical Center in an operational management and business development capacity. Previously Ms. Andersen was the marketing and business development director for Royal Springs Healthcare and Rehab, a local skilled nursing facility, and has also worked as a nurse. Though her professional focus has been health care for older adults, Ms. Andersen has always had a passion for making a difference in the lives of children and young adults. As an undergraduate at the University of Iowa, she volunteered with and was the Executive Chair of Dance Marathon, a student organization that provided year-round support to pediatric cancer patients and their families. She also volunteered for Big Brothers Big Sisters of America and Miracles in Motion, a therapeutic equestrian center in Eastern Iowa that serves children and adults with physical and cognitive challenges. Ms. Andersen graduated with a B.A. in Biology from the University of Iowa and earned her Master's in Health Administration from Ohio University. She also serves Governance Committee Chair and sits on the Finance Committee for Futuro Academy.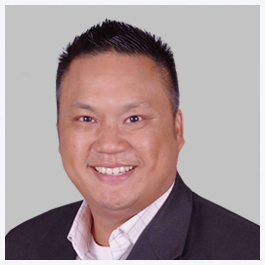 Trent Dang
Trustee. Director of Gaming Operations - Marketing, VizExplorer
T. Trent Dang is a 20-year veteran of the casino gaming industry, having held senior positions in marketing, slot operations, and information technology in many types of markets including large Strip operations to small high frequency properties for companies such as Caesars Entertainment and Penn National Gaming. Currently, he serves as Director of Gaming Operations - Marketing at VizExplorer, an award-winning business intelligence software company. In addition to his industry experience, he is an Adjunct Professor of Hospitality Management at the University of Nevada, Las Vegas and previously taught at Tulane University and the University of Southern Mississippi. As a First-Generation Vietnamese-American son of blue collar refugee parents, and the first in his family to graduate from college, he is proud to serve on the Futuro Academy Board of Trustees given its mission to educate all students to excel to the university of their choice no matter their socioeconomic status.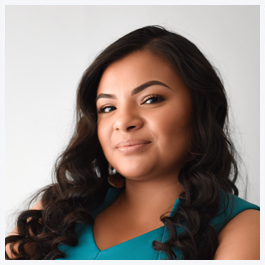 Ela Maria Garcia
Trustee. Housing Counselor, Nevada Partners, Inc. (NPI)
Ela Garcia is a Housing Counselor at Nevada Partners, Inc. (NPI), a local nonprofit committed to helping our community with education, employment, and job training, along with helping first-time homebuyers to purchase a home. Ela is an integral source in the Housing Department and enjoys teaching clients about the programs that NPI offers to the community. Ela's most recent success was her execution of the most successful back to school event. NPI supported helping over 200 children get the back to school. Ela also advocated those in need and required encouragement and support. Ela joined the Futuro Academy Board in March of 2018 and continues to be a staple in both the community and proud student parent advocate for Futuro Academy.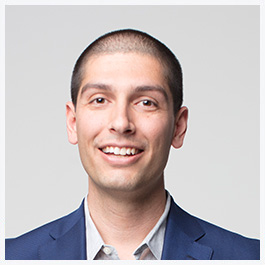 Christopher Lujan
Trustee. Senior Associate and Project Designer, Tate Snyder Kimsey Architects
Christopher Lujan is an Associate and Senior Project Designer at Tate Snyder Kimsey Architects [TSK] in Henderson, NV. Since joining TSK in 2007, Mr. Lujan has shared in the firm's award-winning success and has developed a breadth of experience from his work on complex project types ranging from government, public, commercial, multi-family, transportation and educational facilities. His specialized involvement in the creation of learning spaces and the infrastructure which supports these areas provides a unique perspective on the requirements of such facilities. Actively engaged in his professional organization, he currently serves as the National Chair for the American Institute of Architects [AIA] Emerging Professionals ArchiPAC Committee and is the State Advocacy Chair for AIA Nevada. Mr. Lujan is a graduate of the University of Nevada - Las Vegas' Master of Architecture program where he was awarded the Fielden Medal for Academic Excellence in Architecture, the UNLV College of Fine Arts Most Outstanding Graduate Student of the Year and the AIA Henry Adams Fund Award of Merit for Excellence in the Study of Architecture. Benefitting from such experience, Chris intends to be the Chair of the Futuro Academy Facilities Board.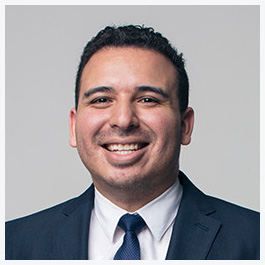 Julio Meza
Trustee. Marketing Project Manager, The Venetian-The Palazzo Resort-Hotel-Casino
Mr. Meza grew up in East Las Vegas, and graduated from the University of Nevada Las Vegas, with a B. S. in Marketing, and has used his education at many companies in the Las Vegas Valley, including Wynn Las Vegas, Caesars Entertainment, MGM Resorts International, and Mandalay Bay Resort and Casino. Mr. Meza's specialties over the past 10 years in the hospitality/marketing industry include the development of promotion and communication strategies. Some notable events he has worked on include the TopSpin Charity Ping Pong Tournament, The Lili Claire Foundation, The Women's Leadership Conference, and the Susan G. Koman Race for the Cure. Mr. Meza serves on the board of Futuro to help others in his community benefit from a great education that will prepare them to succeed at college at prepare for the career of their choice.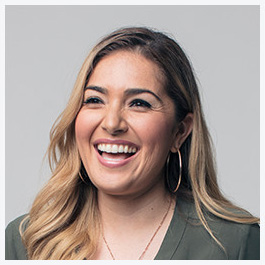 Candice Morales
Trustee, Director of Teacher Leadership Development and Program Continuum, Teach for America
Candice Morales is the Director of Program Continuum at Teach for America Las Vegas Valley. She is charged with designing professional developments for new teachers. Prior to working for Teach for America she taught middle school English, Social Studies and Technology courses. Candice grew up in Los Angeles and earned her Masters' in Education from Loyola Marymount.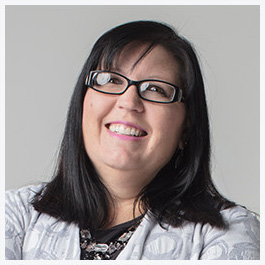 Jennifer Roberts
Trustee. Associate Director, International Center for Gaming Regulation at University of Nevada, Las Vegas
Jennifer Roberts is the Associate Director of the International Center for Gaming Regulation at University of Nevada Las Vegas. Ms. Roberts was previously a partner at Duane Morris LLP. Prior to that, she was a shareholder in the Gaming & Regulatory Department of Lionel Sawyer & Collins. Her gaming law practice included representation of clients in all areas of gaming law, including licensing, compliance, and gaming law and regulatory development. Ms. Roberts' current legal practice includes alcohol beverage licensing and compliance, as well as land use and zoning, business licensing, and regulatory and administrative law. Ms. Roberts is an adjunct professor at the William S. Boyd School of Law, teaching courses on introduction to gaming law, gaming law policy, fundamentals of casino operations and management, and resort hotel casino law. She is also an adjunct professor in gaming law at the S.J. Quinney College of Law at the University of Utah.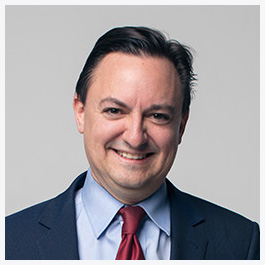 Brian Rosenberg
Treasurer. Chief Executive Officer, The Rosenberg Group (TRG Consulting)
Brian G. Rosenberg has been focused on helping businesses streamline business functions and implement technologies for over 20 years. As an entrepreneur, Mr. Rosenberg has built four successful businesses. As a speaker and author, he has shared expertise on numerous topics including technology, business process improvement, leadership, entrepreneurship, fraud prevention, change management, and shared services. Mr. Rosenberg has assisted companies of all sizes with scaling and growing their businesses. He has helped companies to select and implement key technologies and led large business transformation projects. He has guided small and mid-size firms with developing growth strategies and developing scalable processes. As CEO of The Rosenberg Group, he is currently leading a large transformation project for University Medical Center of Southern Nevada. In 2015, Brian Rosenberg was recognized as a Distinguished Man of Nevada. Rosenberg received the Smart CEO Future 50 award in 2012 and 2013 as the CEO of RPI Consultants. He sold RPI in 2014 and moved to Las Vegas with his wife and three young children. Mr. Rosenberg also served as the treasurer for Rotary International.